April 5, 2021 By Christina Santucci
Three firefighters were injured in a four-alarm blaze in Queens Village early Saturday.
Two of the firefighters were seriously hurt when a roof collapsed, and a third suffered minor injuries while battling a fire in a row of businesses at 111-46 Springfield Blvd., the FDNY said.
Fire officials said when they arrived at the address just after 2 a.m., there was already a heavy volume of fire, which had spread into the cockloft – the space between the ceiling and the underside of the roof.
Firefighters were working to put out the flames, when a 20-foot by 20-foot section of the roof caved in.
"They were operating about ten feet inside the rear of the building when a portion of the roof collapsed, trapping two of our members," said Assistant Chief Joseph Jardin in a statement.
A MayDay distress call was issued, and members of the firefighter assistance search team located the two trapped firefighters and got them out.
Both were taken to area hospitals with serious but not life threatening injuries, Jardin said. He issued the statement about the blaze from the scene.
At least one of the fighters was treated for burns, PIX11 reported. It was not clear as of Sunday if they had been released from the hospital.
The fire was considered under control at around 5:30 a.m. The cause of the blaze – to which more than 200 firefighters and medics responded – was under investigation, the FDNY said.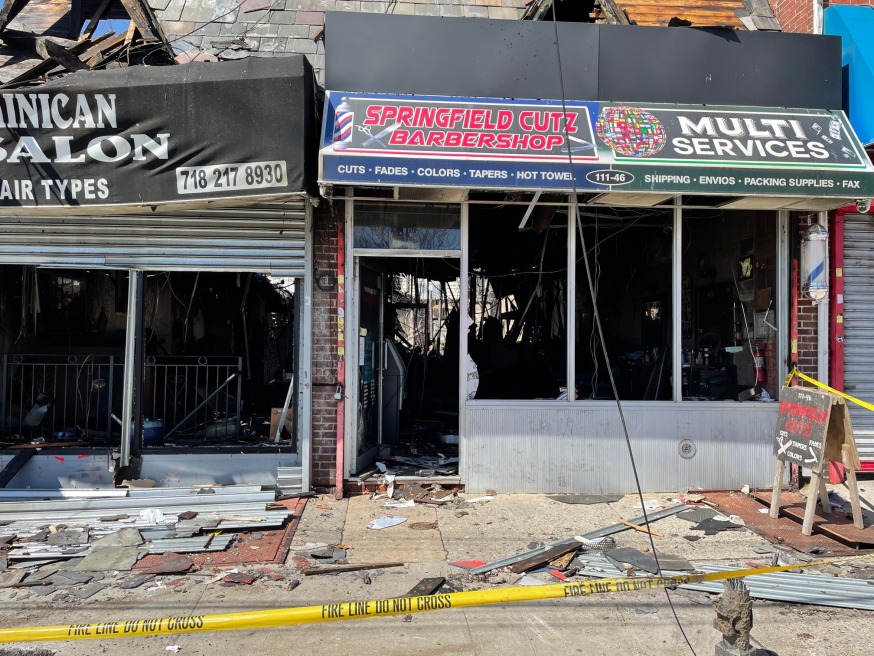 No comments yet